Custom made Plantation Shutters to suit your individual preference, with an array of colours, sizes and designs to choose from.
These lustrous, tailored Plantation Shutters can be made from Paulownia Timber or  PVC, delivering cost effective, luxurious seeming shutters. The engineered construction credits the ease of installation and cleaning. 
Indoor Shutters can be designed from a selection of paints or stains, frame sizes and blade widths to suit your inclination and requirement. In addition to the conventional window coverings, shutters can be custom made to suit bi-fold doors, corner windows and sliding doors.  
Plantation Shutters creates a more safer and comfortable living space, offering filtered lighting, adjusting lighting levels, airflow and insulation.  The supplemented insulation assists with the retention of heating and cooling, conserving energy and costs.
Paulownia Timber Plantation Shutters adds elegance and style providing a charming, picturesque appearance. The interior Paulownia Shutters are presented in lighter or darker shades of colour with 63mm and 89mm blades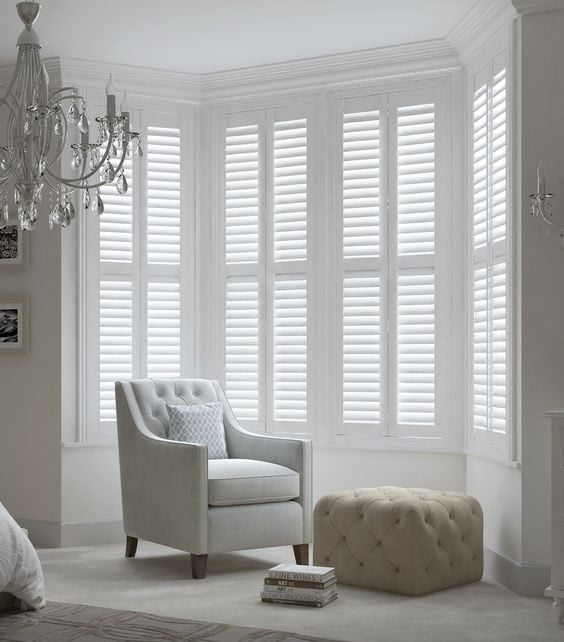 Built from high-quality water-resistant PVC, prevents warp, cracking and fading. These window shutters are ideal for kitchens and bathrooms. Shutters and Blinds are presented in lighter shades of colour with 63mm and 89mm blades.